Radwanska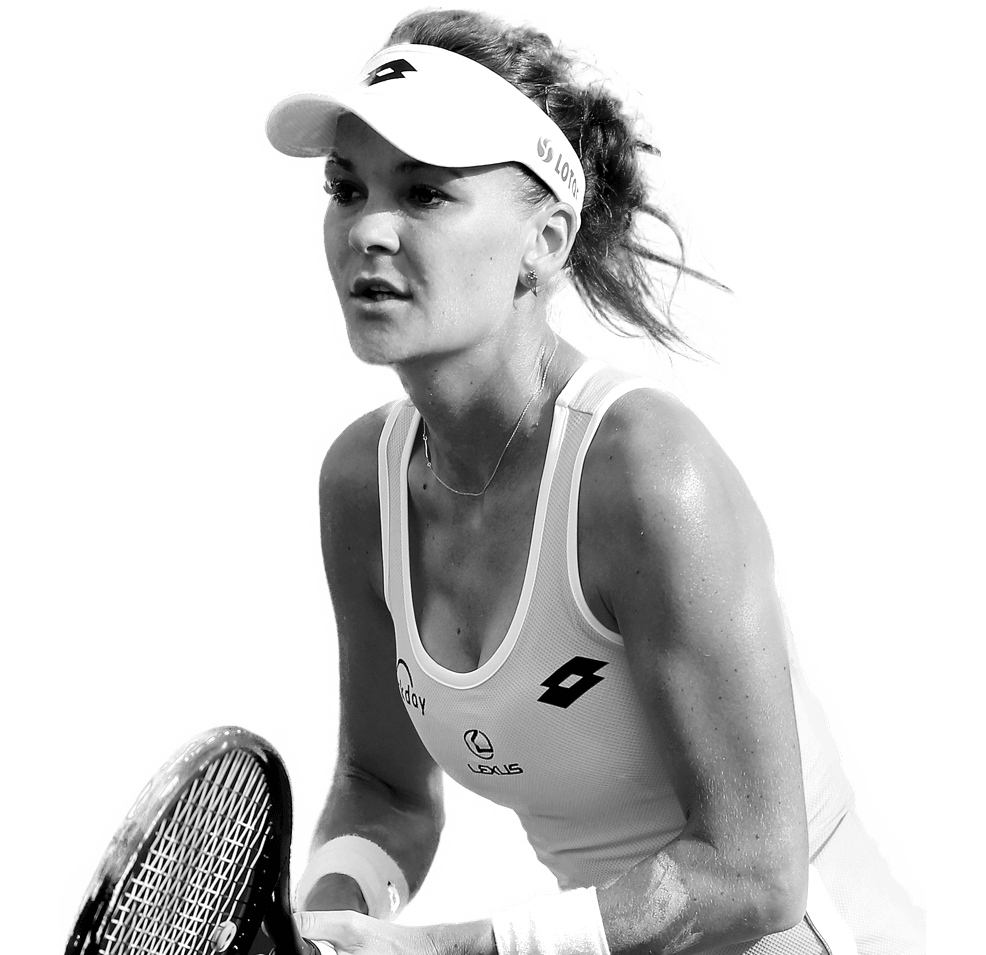 Right-handed, two-handed backhand
Highest ATP Singles ranking:
2
Career prize money:
$26,203,710
Watching Agnieszka Radwanska play is one of the biggest joys in tennis. What she lacks in power, she makes up for in shot placement and all-round craft. Known for her on-court intelligence, she is regularly featured in 'hotshot' highlight reels and 'shot of the month' competitions. Her trademark is the crouch shot, where she squats low and plays a half-volley from the baseline. It's a remarkable stroke, and has to be seen to truly appreciate the considerable powers of flexibility and co-ordination it requires. It's this type of ingenuity in her game which has helped her be voted the WTA Fan Favourite for six consecutive seasons. But Radwanska, whose younger sister Urszula also plays on tour, is more than just a shot-maker. With a career-high ranking of No.2, over 500 wins on tour and 20 singles titles, the Pole has put together a very impressive CV. As a measure of her reliability, her current run of reaching a grand slam semi-final every year stretches back to 2012. In the same time frame on the WTA tour, only Serena Williams can better such consistency. Moreover, Radwanska boasts a great Fed Cup record which peaked in 2014 when she won all three rubbers against Spain to help propel Poland back into the World Group for the first time since 1994.
Career Tie Break Win/Loss
N/A
Career Percentage Tie Breaks Won:
N/A
VARIETY
Possessing a game brimming with subtlety and creativity, Radwanska has a huge repertoire of shots. Be it a lob, a drop shot or a slice, she can do them all effectively.
AGILITY
Radwanska combines her unique hand skills with her sixth sense – anticipation. She's often a step ahead of opponents, and she has the footspeed and agility to cover the court very well.
COMPOSURE
With plenty of experience, Radwanska knows how to stay cool on court. Her calm demeanour is an asset in high-pressure moments like a tie-break.