Goffin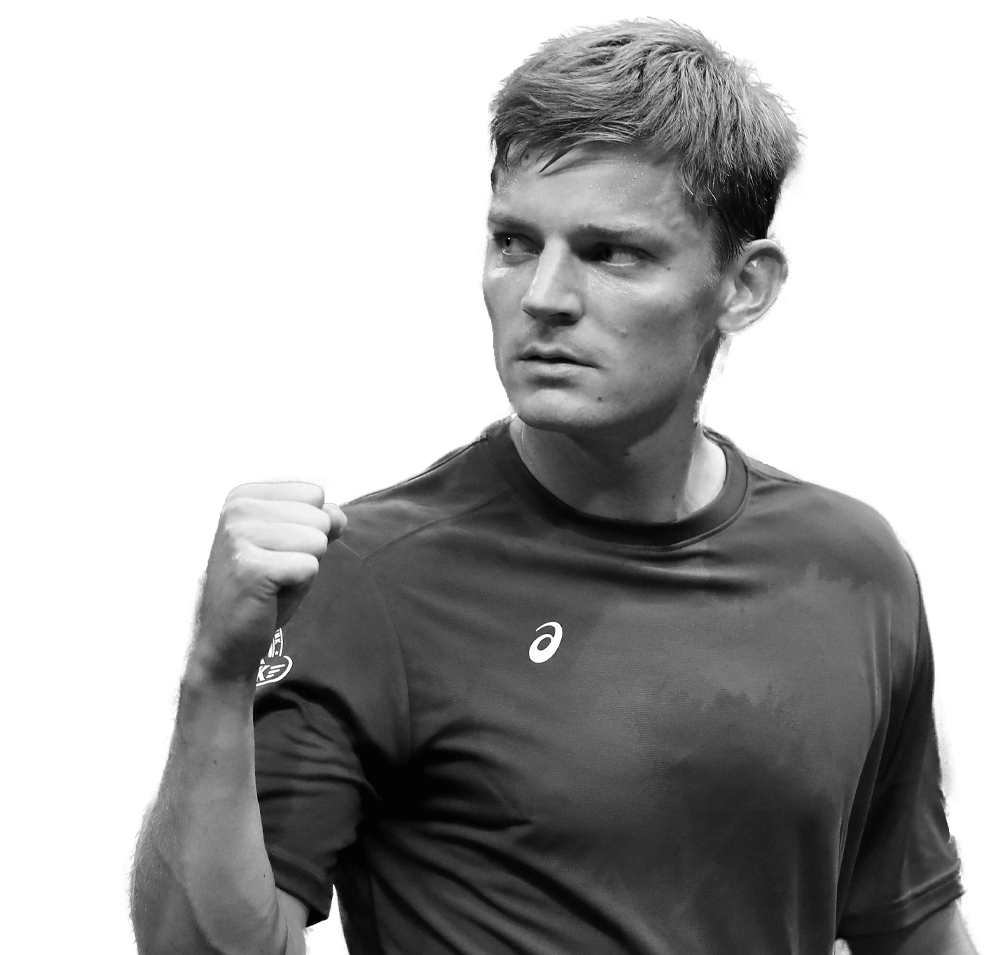 Right-handed, two-handed backhand
Highest ATP Singles ranking:
7
Career prize money:
$10,985,783
TB10 debutant David Goffin is renowned for his offensive baseline play with accurate and powerful groundstroke hitting. David is the first Belgian to break into the ATP Top 10 and has won 4 ATP Tour titles so far as well as reaching the 2017 ATP World Tour Finals in London.
Goffin has a great forehand that he uses to move his opponents around the court but his two-handed backhand is his strongest shot, particularly down-the-line and is the most feared by his opponents. He is an excellent mover around the court and will chase down even the most tricky balls, he is a tough opponent to put away.
Career Tie Break Win/Loss
69-75
Career Percentage Tie Breaks Won:
47.9%
RETURN OF SERVE
Goffin is well known for his awesome return of serve, winning 53.9% of second serve return points in 2018 which will make him a difficult opponent to beat in the TB10 format, he is not scared of the big servers.
OFFENSIVE STRENGTHS
The Belgian is a feared opponent on the circuit due largely to his offensive baseline style and the fact that he has an uncanny ability to chase down shots that most opponents would leave for dead. He never gives up, a key strength in tie-breaks. Goffin can battle it out on the baseline plus he covers the net with consummate ease.
LOVE OF HARD COURTS
Goffin prefers high-speed courts – winning 3 of his 4 titles on hard-courts, he loves the speed and has great movement. He plays in a similar style to Rafa Nadal – his points often come from counter-attacks and his persistence to chase down every ball.