Lopez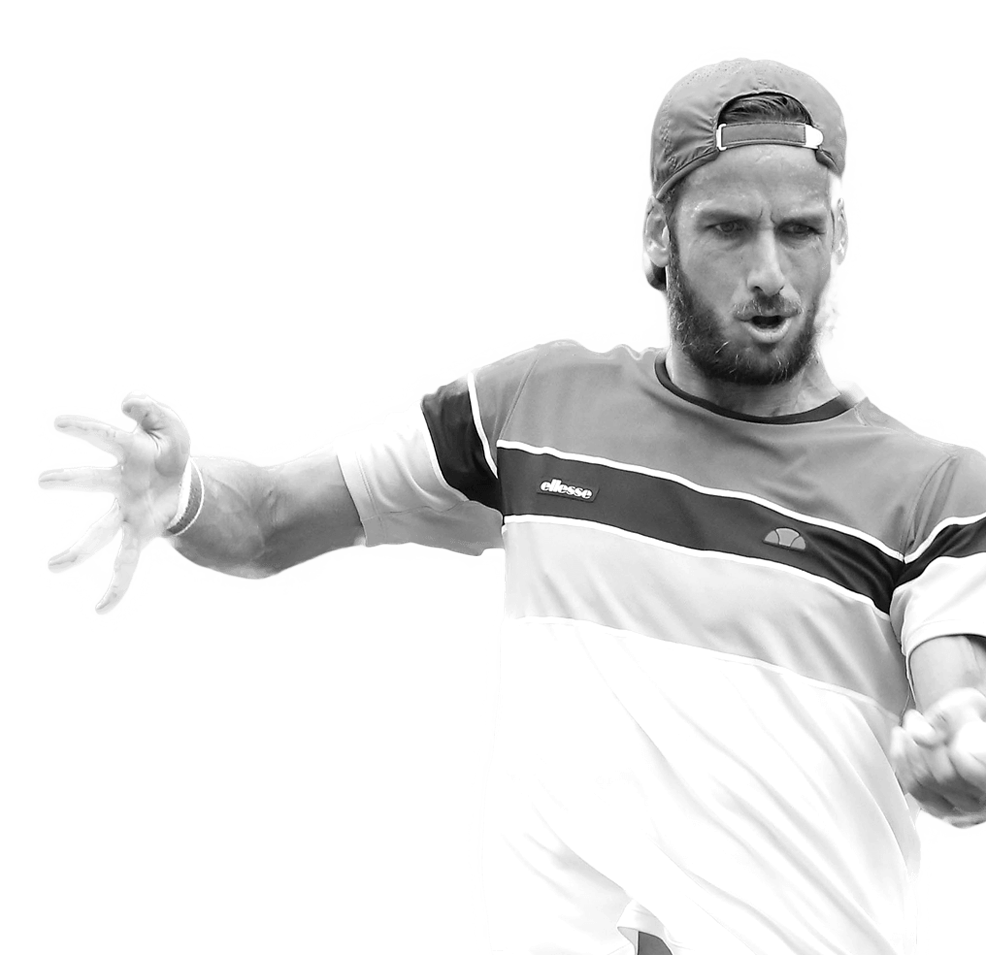 Left-handed, one-handed backhand
Highest ATP Singles ranking:
12
Career prize money:
$13,001,603
When Feliciano Lopez first appeared on the tennis scene in the early 2000's, a check of his passport seemed in order. The stereotypical spanish style of play is to hit viciously top-spun groundstrokes from the back of the court until opponents wilt. Not Lopez. Standing 6'2" (1.88m) with long brown hair, Lopez would hit swinging left-handed serves and maraud to the net on virtually every point. It was like watching a Spanish Goran Ivanisevic. On the court he hasn't left the Top 50 for 10 years, and peaked at No.12 in 2015. He has won 5 titles in his career, with all of the surfaces represented. In 2016, he reached the ATP World Tour Finals for the first time, but not as a singles player. He joined forces with namesake Marc Lopez (no relation) and qualified after they won the French Open doubles title together. A huge fan of the Real Madrid football team, he lives in his nation's capital and is one of the most convivial, popular characters in the locker-room.
Career Tie Break Win/Loss
284-239
Career Percentage Tie Breaks Won:
54.3%
LEFT-HANDED SERVE
Lopez has one of the most vicious left-handed serves in tennis, and even when his opponents guess which way it is going, they have their hands full returning it. That's a nice weapon to rely on in a tie-break.
ATHLETICISM
He may be in his mid-thirties, but with one glance at his Instagram feed you will see how much work he puts in off the court. Lopez bounds around the net, knocking off impossible-looking volleys, which works well in a tie-break when it's all on the line.
ATTACKING INSTICT
Thirty years ago, every top player served and volleyed, chipped and charged. These days it is a rare sight, but Lopez does it as well as anyone. When things are tight in a tie-break, he attacks, gets to the net and asks his opponents to make a play under pressure.