Zhang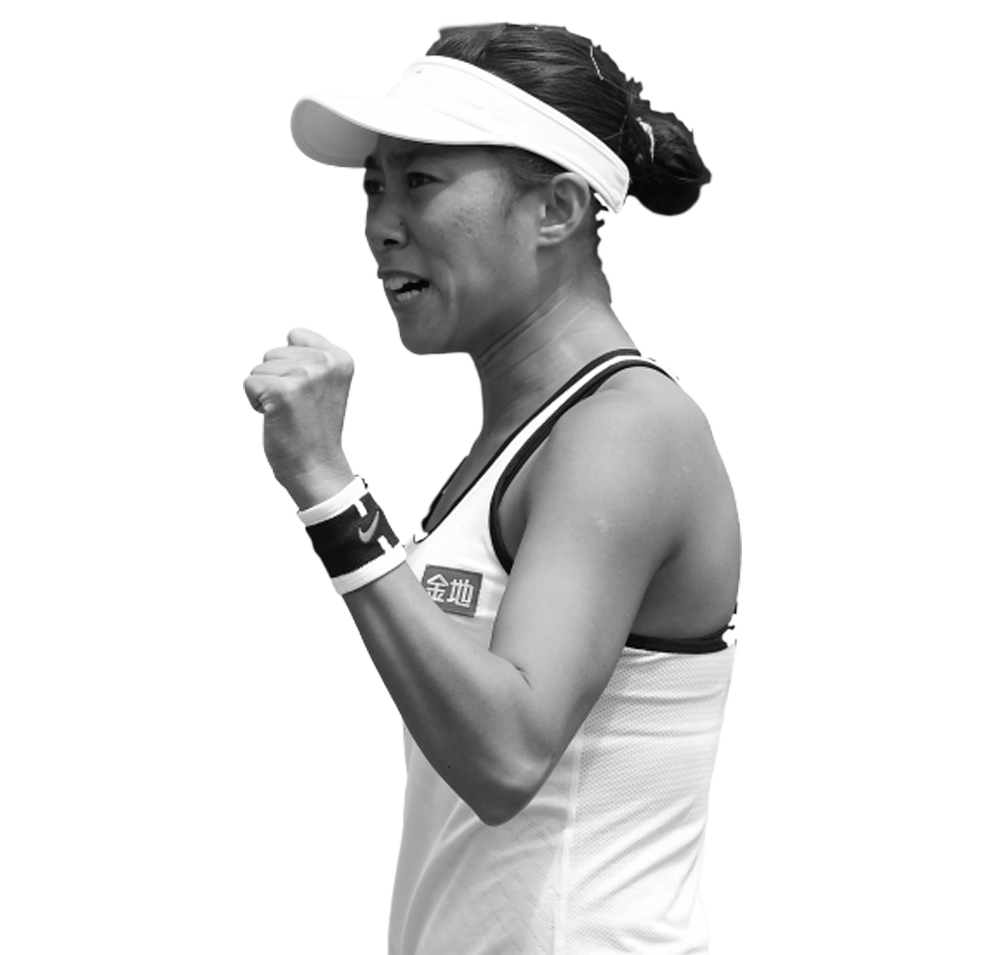 Right-handed, two-handed backhand
Highest ATP Singles ranking:
22
Career prize money:
$3,700,430
With a football player father and basketball player mother, Shuai Zhang has a sporting pedigree like no other. So it's no surprise that at just 6 years of age the Chinese player already had a racquet in her hands, taking her first shots at a local club. She subsequently made her professional debut at age 14, and had already notched up her first WTA point by age 15. But her emergence as a force to reckon with had to wait until 2013, the season when she won her first title in Guangzhou (China); she would later win back the same trophy in 2017. Her most consistent season to date was in 2016 when she reached the quarter-finals of a Grand Slam for the first time at the Australian Open, and peaked in the rankings at number 23 in the world.
Career Tie Break Win/Loss
N/A
Career Percentage Tie Breaks Won:
N/A
HARD COURT
Her favourite surface. 80% of the trophies in her cabinet (2 in singles and 3 in doubles) have come on hard courts. Her only victory on clay came in doubles.
RESOURCES
She is a versatile player, her powerful shots are enhanced by a wide repertoire of slices, lobs and drop shots. She is not afraid to approach the net in order to finish off a point.
INTELLIGENCE
She is capable of reading the game in order to capitalise on her main strengths; stamina, lightening reflexes, and a strong backhand.