Wawrinka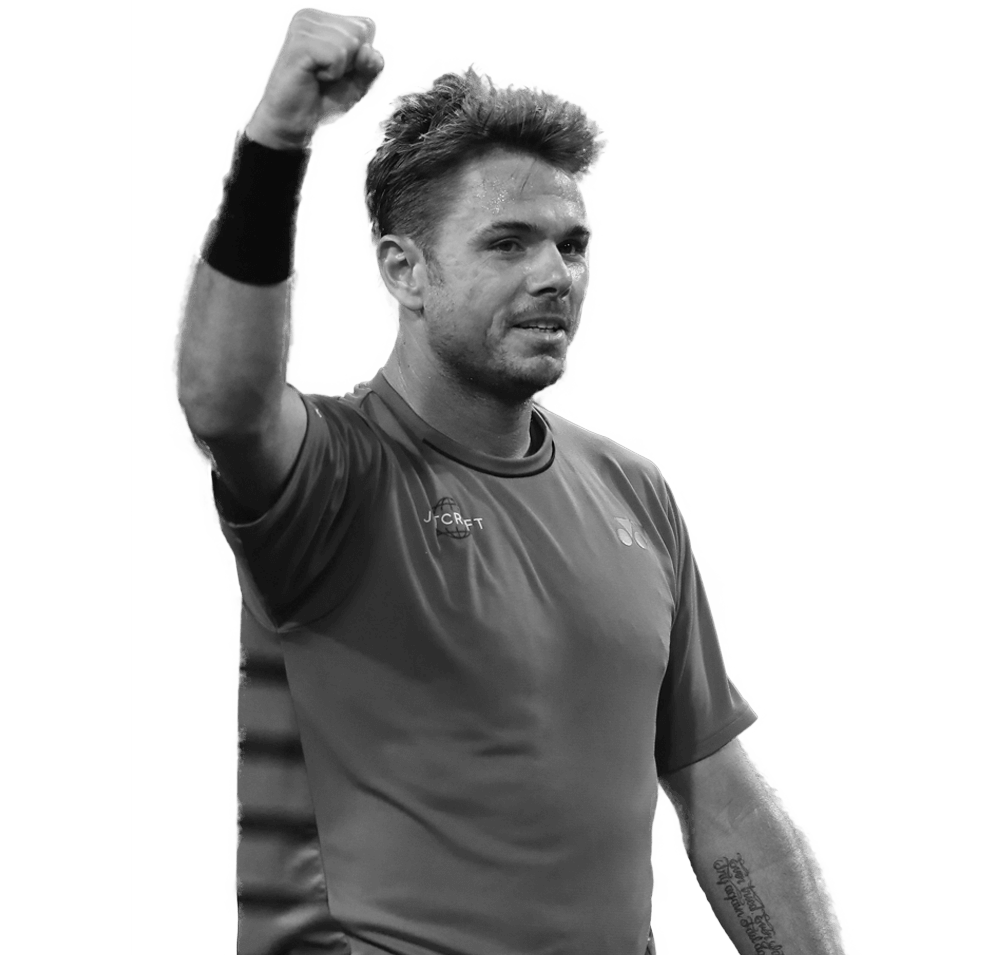 Right-handed, one-handed backhand
Highest ATP Singles ranking:
3
Career prize money:
$30,905,144
Stan Wawrinka, one of the 5 active players with at least 3 Grand Slam titles to his name, cemented his career in Melbourne, where he won the Australian Open in an unforgettable 2014. Since then, his power, attacking style and one of the best backhands on tour have earned him a spot among the best. Stan "The Man" has now won 16 titles in a prodigious decade in which he has had to square off against some of the best in history. As a result of his tenacity and ambition he managed to rise to number three in the world rankings, and only injury was able to halt his progress in a 2017 in which he reached the finals of Indian Wells and the French Open. If you had to choose a player to face in a tie break, you would never go for Stan Wawrinka.
Career Tie Break Win/Loss
194-175
Career Percentage Tie Breaks Won:
52.6%
THE BACKHAND
Aesthetically, the sport has never seen a more beautiful single-handed backhand, and it has substance to match. It can win tie-breaks on its own.
POWER
In terms of physique, the Swiss player is like a force of nature. His shots, apart from being executed with expert precision, are characterised by indomitable power. They do not call him "Stanimal" for nothing.
FEARLESS
When a player defeats Rafa Nadal in the final of the Australian Open, and Novak Djokovic in the French Open and US Open finals, it is not because he is capable of beating the best; it is because he is already one of the best. When he points to his temple, it can only mean one thing: Stan already has you beat.