TSITSIPAS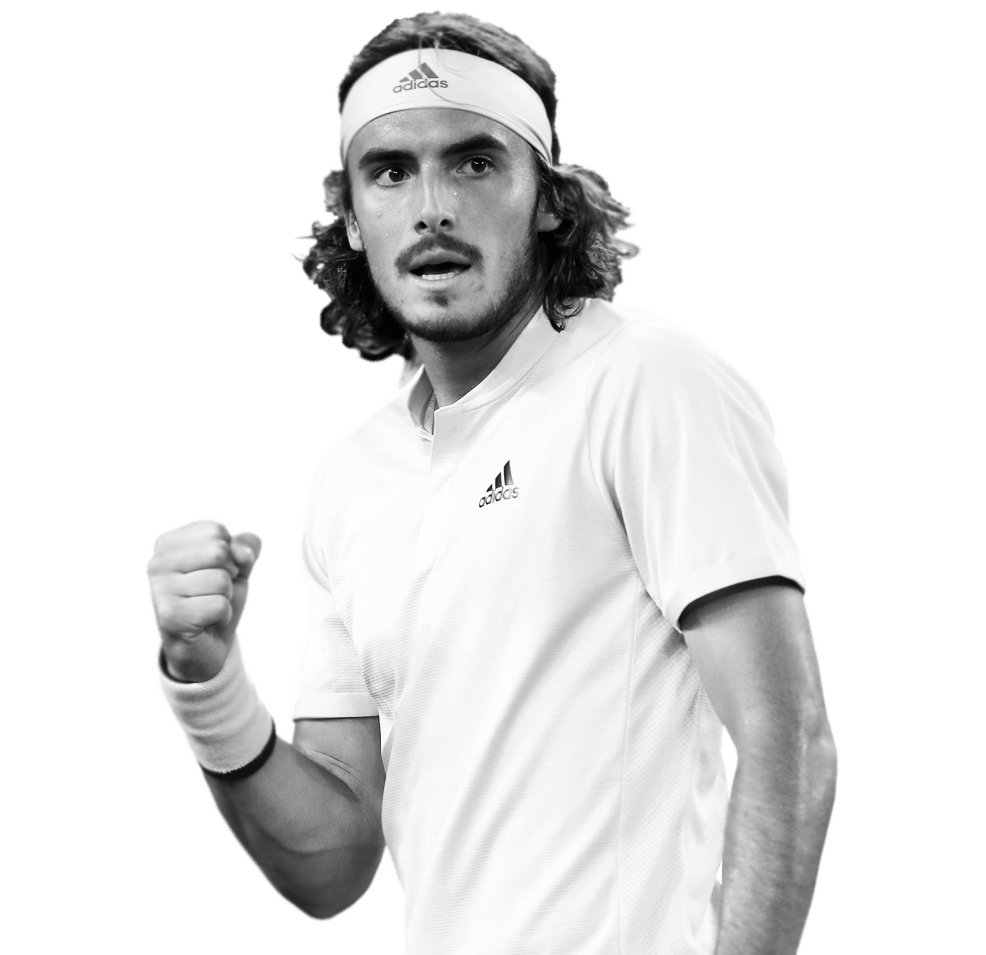 Right-handed, one-handed backhand
Highest ATP Singles ranking:
3
Career prize money:
$10,951,730
Stefanos was born to play tennis – his father, Apostolos and his mother, Julia are both experienced tennis players – his mum was a world No.1 junior who represented the Soviet Union in the Fed Cup. All of Stef's siblings are tennis players – Petros, Pavlos and Elisavet.
With their strong backgrounds in tennis, Tsitsipas's parents got their oldest son started on tennis at a very young age. Stefanos has said, "My first memory is being 3 and hitting balls with my father in the gap between lessons. I remember watching games on TV, as a baby." Although his father remains his primary coach he began training at the Patrick Mouratoglou Academy in 2015, splitting his time between France and Greece.
Tsitsipas played in his first ATP main draw in 2017 and since then his rise was been stratospheric. In 2018 he won his first ATP final at the Stockholm Open and also won the Next Gen Finals. His break-through year was 2019, reaching the Australian Open Semi Final, defeating Federer along the way and closing out the season by beating Dominic Thiem in the ATP Tour Finals Final. He finished the season at world no.6. Stef is an avid social media fan and loves vlogging around the world with his own YouTube Channel. He supports AEK Athens and wants to inspire Greeks to pick up a racket and try tennis.
Career Tie Break Win/Loss
53-43
Career Percentage Tie Breaks Won:
53.8%
POWERFUL FOREHAND
Stefanos is well known for his explosive baseline play; with a particularly strong forehand which he uses to powerful effect to finish off points.
A BEAUTIFUL ONE-HANDED BACKHAND
Something of a rarity in modern tennis, Stefanos deploys a stunning one-handed backhand. He modelled this on Roger Federer and his favourite shot is the backhand down-the-line.
COMPETITIVE NATURE
Former British No. 1 players Greg Rusedski and Annabel Croft have both praised Tsitsipas's on-court demeanour and style of player. Rusedski has said "Tsitsipas reminds me a little of Bjorn Borg, he does all the right things, he is spectacular as a tennis player, he has the competitive nature of Andy Murray, but he also has a calmness which reminds me of Roger Federer."