Tie Break Tens Announces VOSS Water as their Official Bottled Water Sponsor – 2023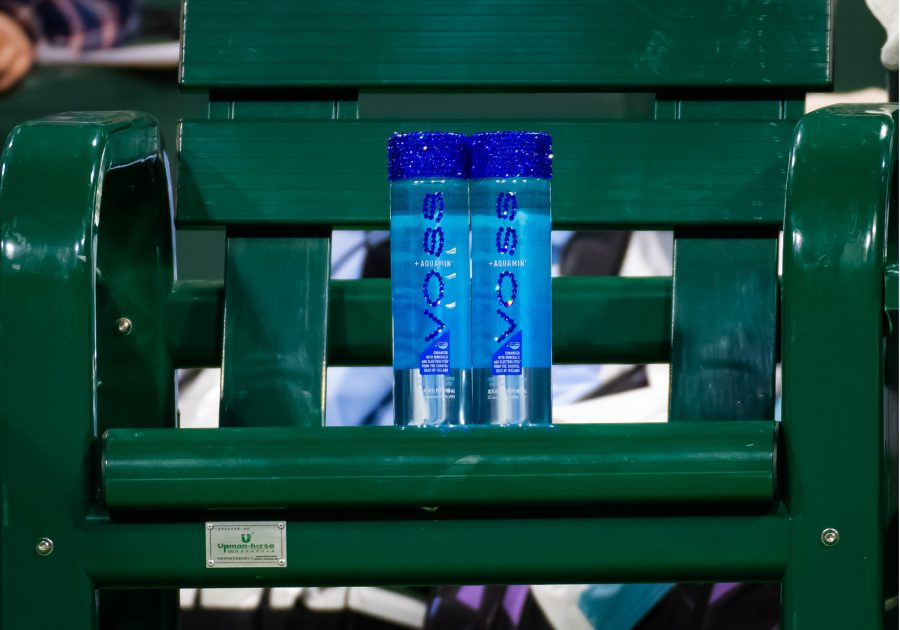 February 18, 2023
3 minutes
Tie Break Tens, the fast-paced, short-form tennis format, is excited to announce that VOSS Water have again signed as their Official Bottled Water Sponsor for the 2023 Season.
Tie Break Tens (TB10) tournaments are held over one evening and involve players competing in a knock-out format, with each match consisting of a super tie-break to ten points. Following successful tournaments in London, Vienna, Madrid, Melbourne, Madison Square Garden in New York, Indian Wells Tennis Garden and Dubai, Tie Break Tens are heading back to the desert for their third tournament in Indian Wells and their first mixed doubles tournament there, ahead of the BNP Paribas Open. Once again, this will be a competitive charity tournament that will benefit a number of local initiatives in the Coachella Valley.
The Eisenhower Cup, a Tie Break Tens event, and the 11th edition of the fast-paced format, will take place on Tuesday 7th March, at 7.00pm PT and will feature 16 of the world's top tennis players including the women's world number one ranked player and reigning Indian Wells champion, Iga Swiatek, recent Australian Open champion, Aryna Sabalenka, 2021 US Open champion Emma Raducanu, local heroes Taylor Fritz and Tommy Paul plus Norway's Casper Ruud and Britain's Cameron Norrie. All pairings will be competing for a winner takes all prize of $200,000. The tournament will be broadcast live on Tennis Channel in the US with more information on other territories to follow.
Tie Break Tens will also shortly be announcing their full 2023 schedule of events with exciting new destinations in the pipeline.
"We are once again thrilled to be returning to Indian Wells for our first mixed doubles tournament on Tuesday 7th March and it is fantastic that we are also welcoming back VOSS Water having worked with them so successfully since Madison Square Garden in 2018, in what is one of our longest running partnerships" said Rachel Woodward, Marketing Director at Tie Break Tens. "We are very much looking forward to working together on this partnership with VOSS Water hydrating the players during our tournament as well as innovative social media promotions being run during the tournament."
Born of Norway, VOSS is pure water from pure sources, delivered in an iconic bottle. Pushing the boundaries beyond hydration, VOSS now delivers premium Still, Sparkling, Flavored Sparkling and enhanced water offerings including VOSS+ Aquamin, VOSS+ Vitamin D and VOSS+ Collagen.
VOSS has also recently introduced a new Sports Cap packaging, available now on Amazon. The convenient easy-to-open lid is perfect for your next game of tennis and allows you to enjoy VOSS' all-access style without dropping the pace. The bottle is fully recyclable and BPA-Free.
"VOSS is excited to return as a long-standing partner of Tie Break Tens" said Julian Chan, Global Social Media Manager at VOSS. "We are looking forward to hydrating the participating tennis stars with our signature VOSS offerings, including our new on-the-go Sports Cap, for a night of fast-paced, intense competition. Stay tuned to our social media channels, on TV and live from the event as we will have plenty of giveaways & offers from the VOSS perspective throughout!"