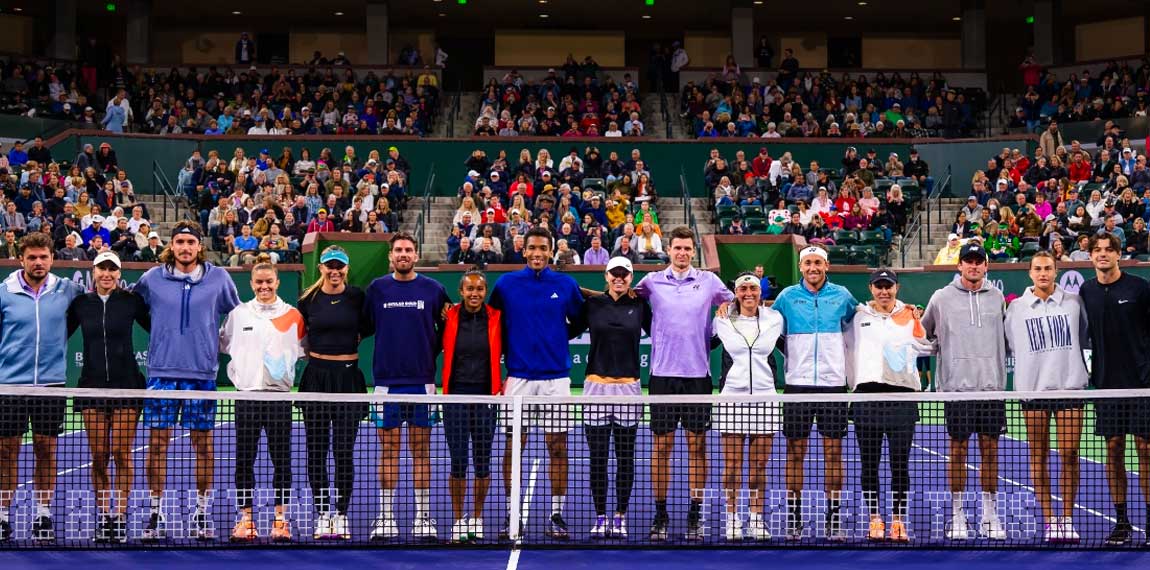 NO GAMES, NO SETS, JUST EXCITING TEN-POINT TIE-BREAKS PLAYED OVER A THRILLING THREE-AND-A-HALF-HOUR SESSION.
About Tie Break Tens
Tie Break Tens is an exciting new format of tennis tournament that was first introduced in 2015. It is a fast-paced, single-elimination tournament that takes place over the course of one evening.
The tournament format involves eight players, who compete in a knockout tournament where each match consists of a super tiebreak to 10 points (the first player to win 10 points with a lead of two points wins the match). The winner of each match advances to the next round, until there are only two players left to compete in the final.
Tie Break Tens tournaments have been held in various locations around the world, including London, Vienna, Madrid, Melbourne, and New York. The tournament has featured top-ranked players like Rafael Nadal, Novak Djokovic, and Serena Williams, among others.
The fast-paced format and star-studded lineups make for an exciting and entertaining event for both players and fans.
Check out our history or view all of our previous tournaments.