Monfils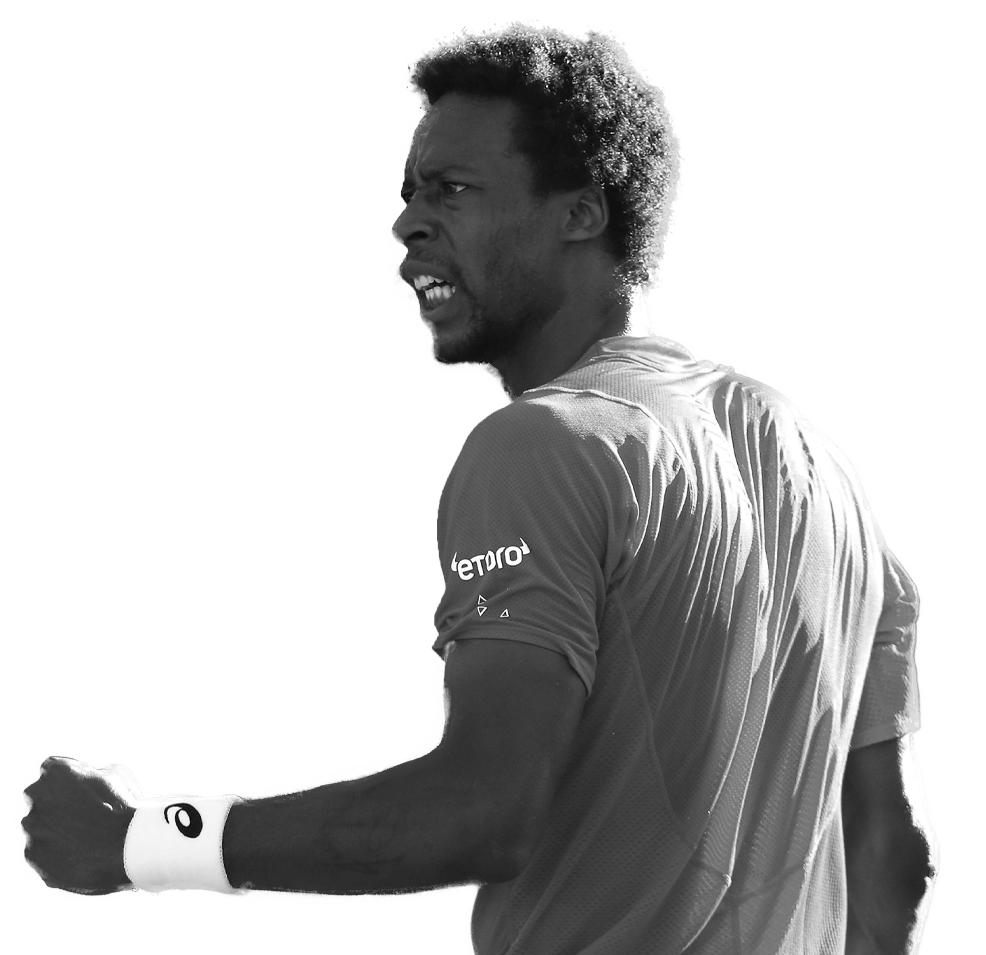 Right-handed, two-handed backhand
Highest ATP Singles ranking:
6
Career prize money:
$15,089,955
Known for a unique, fun style of play that sees him sliding all over the court, Gael Monfils has relied on consistency and precise ball placement to be one of the top players in the men's game. Monfils, is nicknamed 'La Monf' or occasionally 'Sliderman' due to his unusual sliding technique on the court. He is a crowd favourite, known for his incredible trick-shots and ability to reach any ball through his elasticity, reminiscent of Boris Becker. His career highlights include reaching two Grand Slam singles semi-finals at the French Open in 2008 and the US Open in 2016. Monfils was the World No 1 during his junior career and won all the 4 major junior slams. Monfils considers Arthur Ashe to be his favourite player and if he's not on the tennis court he is out playing basketball.
Career Tie Break Win/Loss
178-131
Career Percentage Tie Breaks Won:
57.6%
ATHELETICISM
Monfils is well known for his athleticism and his court coverage, regularly using slides to retrieve balls, even on hard courts. He has a reputation for showmanship, trick shots and high risk shot-making that make him incredibly difficult to beat.
EXPLOSIVE
Monfils's foot speed is legendary. His first coach says that he could have run the Olympic 100m final. His ability to go from defence to offense quickly can take opponents by surprise and he has the ability to run down every ball, on any surface.
CONSISTENCY
Monfils is hard to break down due to his consistency – he is well known for using placement over power and chases down even the most difficult balls. Monfils is an entertainer and plays for the crowds making him a firm favourite around the world. He has a big serve and big forehand but he prefers to play a patient counterpunching game.