Muguruza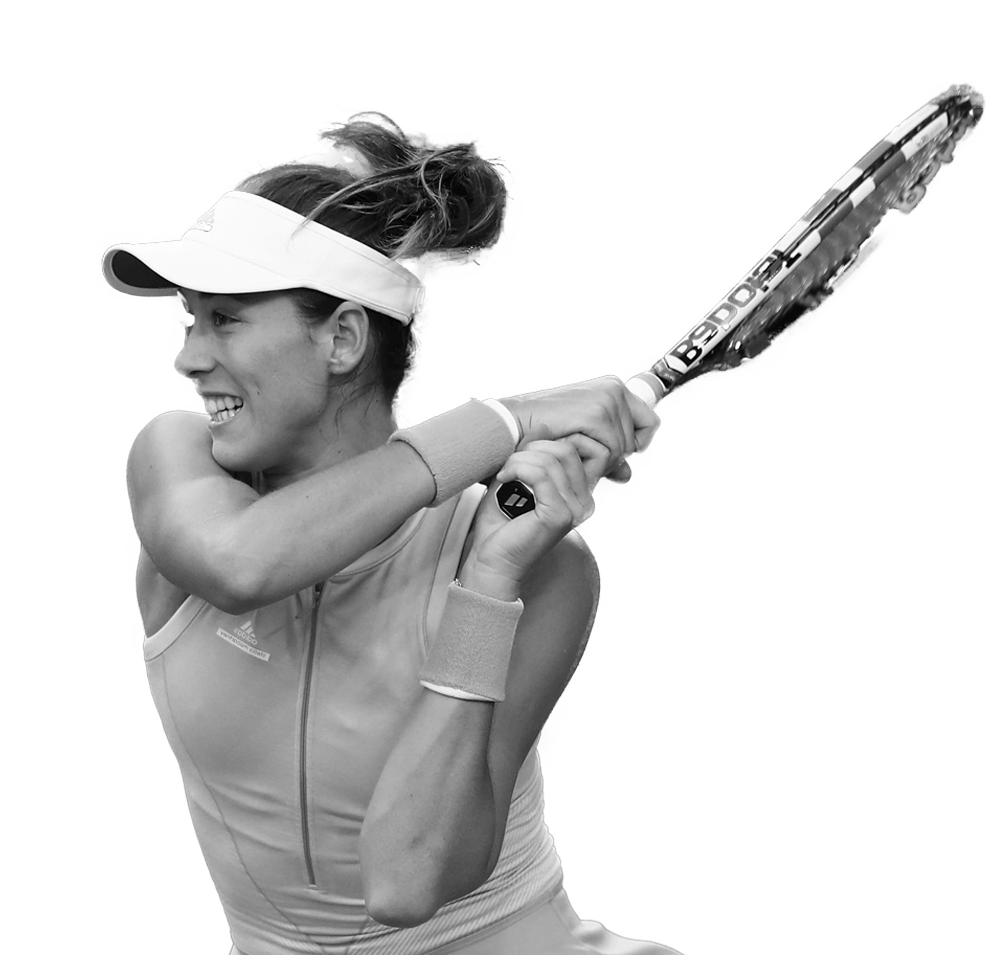 Right-handed, two-handed backhand
Highest ATP Singles ranking:
1
Career prize money:
$10,462,479
When Garbiñe Muguruza strides on to a tennis court, you don't need to hear details of her ranking (which peaked at No.2 in June 2016) or her biggest win (French Open champion the same year) to know that she is a formidable force. Everything about her walk into an arena tells you this is someone to reckon with – confident, capable, comfortable in her own skin. Born in Caracas, Venezuela, Muguruza's mother is Venezuelan and her father from Spain. She began playing the sport at the age of 3 with her brothers, idolising Serena Williams. It is a measure of the longevity of Williams that it was the American Muguruza met in both of her Grand Slam finals to-date – the 2015 Wimbledon final, and the 2016 Roland Garros title decider. She lost out at SW19, but at the French Open, she made her dreams come true. A highly proficient doubles player, she has qualified for the WTA finals in both singles and doubles disciplines, and surely has her best tennis still ahead of her.
Career Tie Break Win/Loss
1 / 2
Career Percentage Tie Breaks Won:
33%
SELF-BELIEF
Muguruza believes that, if she plays her best tennis, she wins. In a tie-break situation, where every point counts, that self-belief is invaluable in going for her shots.
POWER
A player with weapons, Muguruza knows that if she connects, she can take the racquet out of her opponent's hands. If she hits a hot streak in a tie-break, there's little anyone can do about it.
PRESENCE
The Spaniard is a tall woman – 6'0" (1.82m) – and she walks with a deliberate swagger that makes her look even taller. Everything about her body language screams 'I'm in control'. It's intimidating.