Dimitrov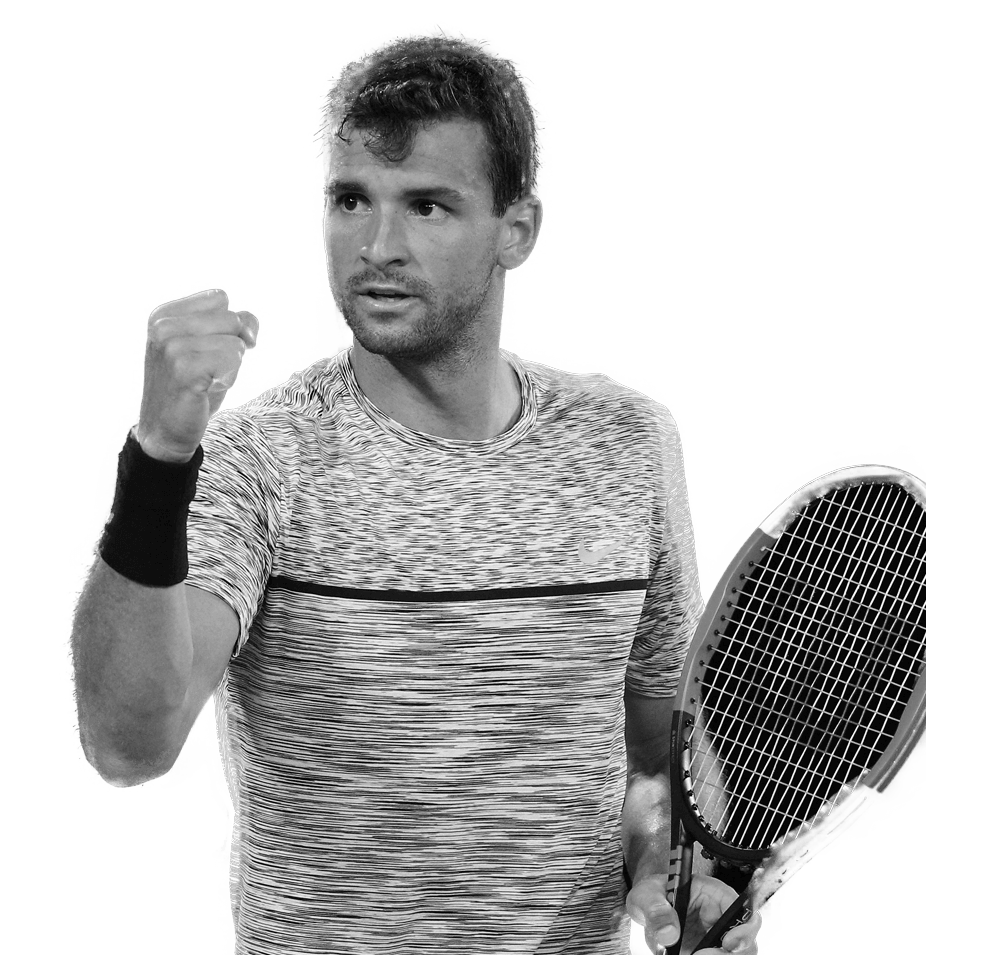 Right-handed, one-handed backhand
Highest ATP Singles ranking:
8(2014)
Career prize money:
$8,315,541
Grigor Dimitrov has been talked about ever since tennis fans and media first set eyes upon him. Nicknamed 'Baby Fed' from a very early age for the similarities of his game to that of Roger Federer, Dimitrov promptly won the Wimbledon boys singles title, just as Federer had done many years before. Since then he has set about creating his own identity. There have been some ups: a Wimbledon semi-final appearance; victories over Andy Murray; a Top 10 breakthrough; and some downs: early exits from Grand Slams in 2016; a general loss of form. Despite all of this, he started 2017 by playing some of the best tennis of his career and in May beat home favourite Feliciano Lopez in the Men's final at Tie Break Tens Madrid to snag the winner-takes-all prize of $250,000. His narrow Australian Open semi-final loss to Rafael Nadal in January 2017 will be forever remembered, and there is a feeling that the best is yet to come for this likeable Bulgarian. Popular wherever he goes, check out any 'hotshot' highlight reel from the last few years and you will see him featured. Frequently.
Career Tie Break Win/Loss
100 / 83
Career Percentage Tie Breaks Won:
54.60%
LOVES A SHOW
Nicknamed 'Showtime' and 'Primetime' early on in his career, Dimitrov's personality is made for the quick-fire, flashing lights and excitement of Tie Break Tens.
NERVE
Dimitrov took on Andy Murray at Wimbledon in 2014, a year after Murray won the title. Dimitrov won in straight sets. He does not shrink in tense situations.
COMPOSURE
Dimitrov has won more than half of the tie-breaks that he has played in his career. The odds are on his side.