Sock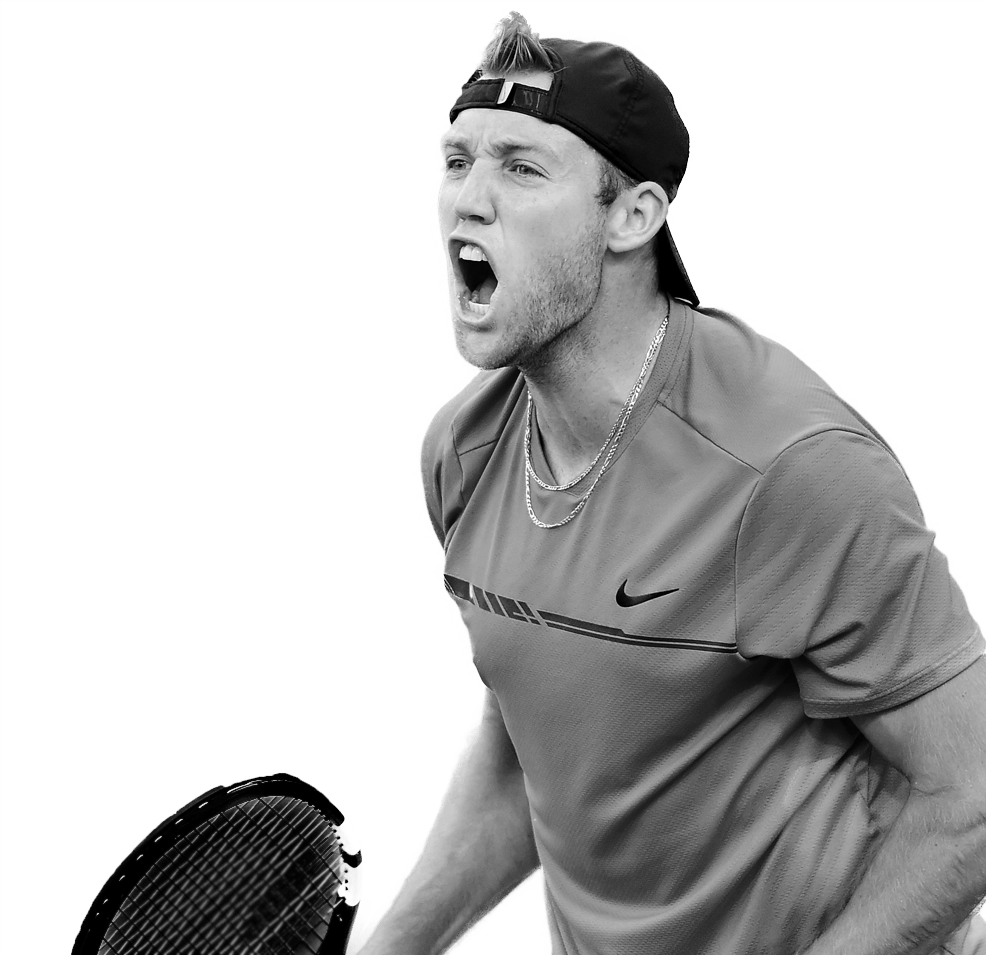 Right-handed, two-handed backhand
Highest ATP Singles ranking:
8
Career prize money:
$5,606,669
Jack Sock's best results to date have come in doubles; he's a two-time grand slam doubles champion, and at last year's Rio Olympics he clinched a couple of medals for the USA. As such, his singles achievements have rather slipped under-the-radar. But they're impressive, and they're steadily getting even better. He recently became the first American man since Agassi in 1999 to reach the quarter-finals in four straight Masters 1000 events. With such consistency, Sock is enjoying his best ever solo season in 2017. He's overtaken John Isner as the top-ranked American and picked up a pair of titles in Auckland and Delray Beach.
It's almost fourteen years since Andy Roddick won the US Open and he remains the most recent American man to win a grand slam. Naturally, the responsibility to end that drought has landed with Jack Sock. Promisingly, the 24-year-old shares a number of traits with his predecessor – a Nebraska birth certificate, a big serve and a fearsome forehand. Playing with an impressive energy and confidence, Sock seems to be embracing the challenge.
With numerous displays of good sportsmanship and a likeable personality, Sock is an easy guy to support. His eye-catching game-style, which translates well to all surfaces, looks set to carry him far.
Career Tie Break Win/Loss
67-52
Career Percentage Tie Breaks Won:
56.3%
FOREHAND
Sock's explosive forehand is a much-feared shot. Thanks to incredible racquet head speed, he combines sheer pace with wicked spin.
NET PLAY
As a Wimbledon doubles champion, Sock is comfortable in the forecourt. Pressuring opponents by getting to the net and finishing points quickly is a good option to have in a tie-break.
CONFIDENCE
Filled with self-belief, Sock won't shy away from going for his shots. As his upward trajectory suggests, he makes more than he misses.