SHARAPOVA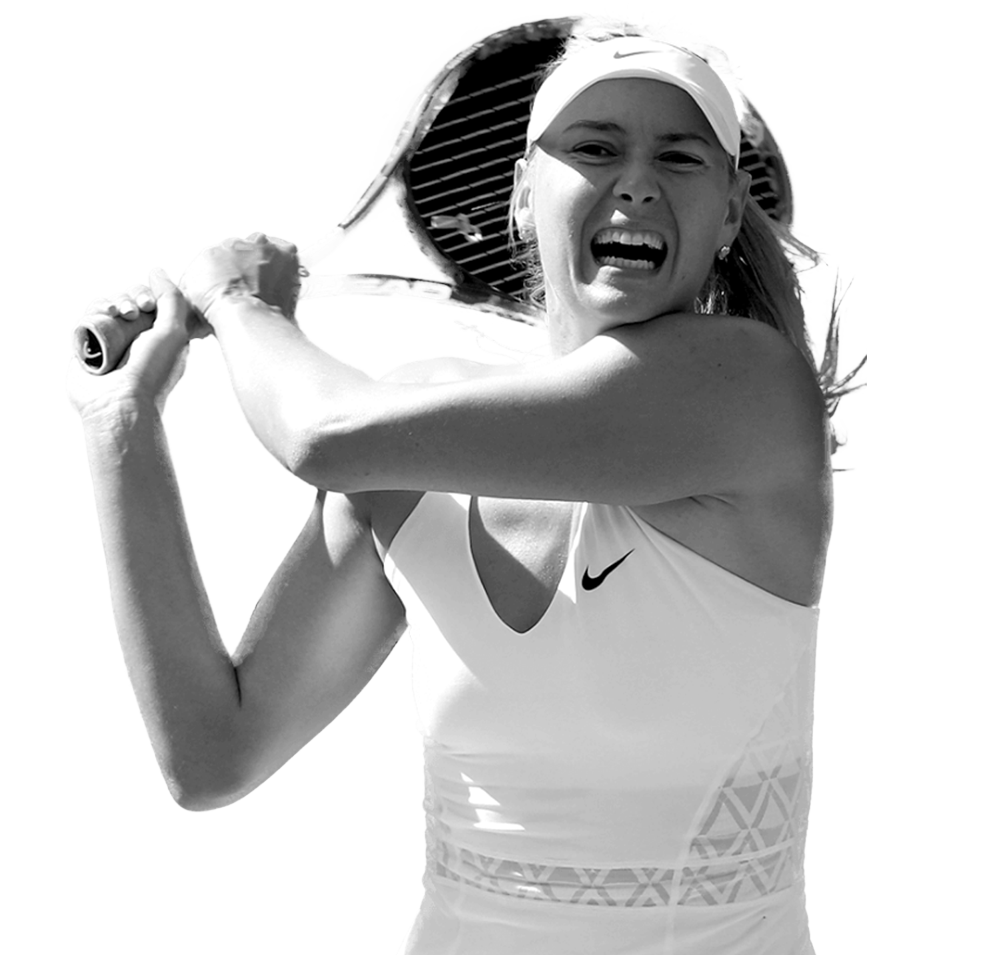 Right-handed, two-handed backhand
Highest ATP Singles ranking:
1
Career prize money:
$36,484,486
Maria Sharapova knew where she was going from a very early age. After receiving some advice from Martina Navratilova at the age of just 6 to attend the Nick Bollettieri Academy (now the IMG Academy), she spent two years away from her family in order to make her way in tennis. In 2003, aged 16, she told BBC Radio 5 Live during Wimbledon that her goal was to reach World No.1. A year later, she beat Serena Williams in the Wimbledon final, before, in 2005, grabbing the World No.1 ranking. Perhaps her most impressive achievements are wins at Roland Garros – home of the French Open.
A tall player, when she first played on clay she struggled with her balance, but eventually conquered the surface, and it is now her most successful Grand Slam tournament. One of the world's most popular players, Sharapova has more than 15 million 'likes' on Facebook, and is recognisable all over the world.
Career Tie Break Win/Loss
TBC
Career Percentage Tie Breaks Won:
TBC
FIGHTING SPIRIT
Sharapova is one of the sport's great competitors. She will not quit until the very last shot has gone in or out. It means that opponents have to beat her – she will not capitulate.
NERVE
She has won all of the Grand Slam tournaments at least once so she knows how to handle pressurised situations. The tighter a match becomes, the more aggressive Sharapova becomes.
COMPOSURE
Watch Sharapova closely between points and you will see that she does everything the same, point in, point out. That routine replicates itself during the points as well. She knows exactly what she needs to do, and does it.