Nadal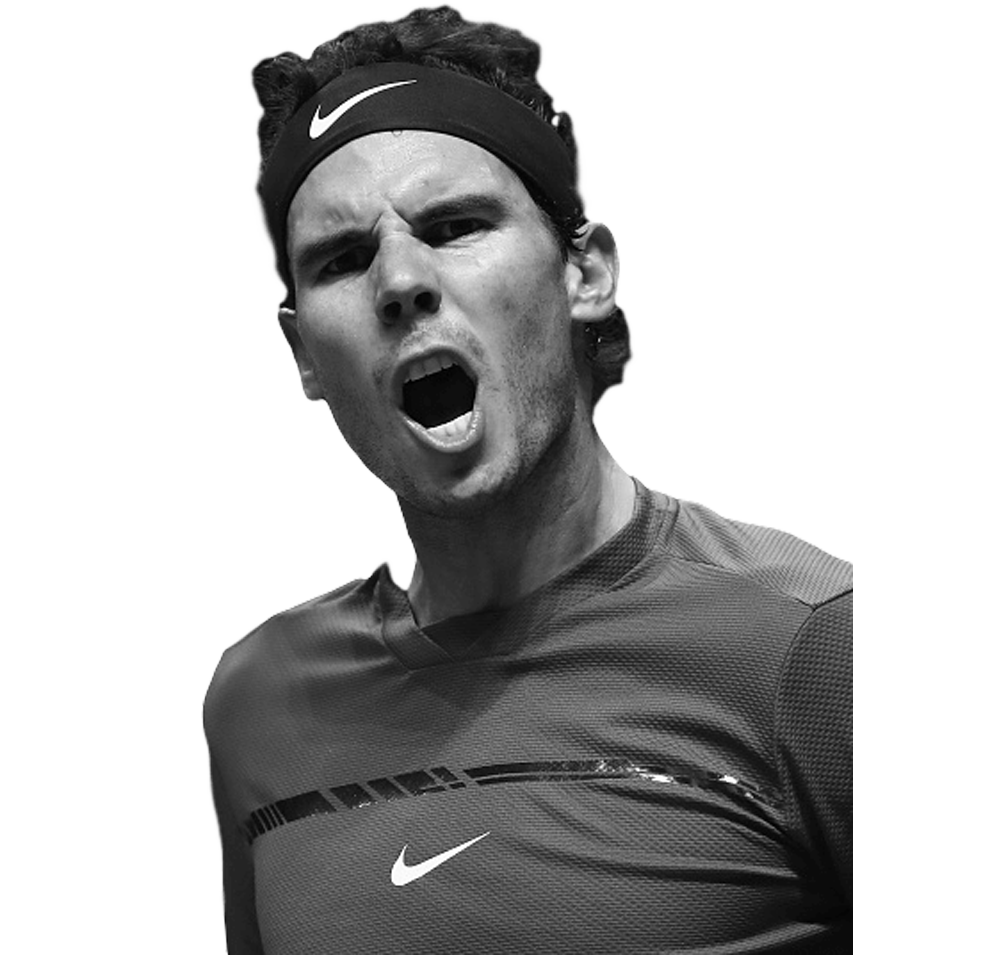 Left-handed, two-handed backhand
Highest ATP Singles ranking:
1
Career prize money:
$94,588,627
Rafael Nadal is one of the best players in history under pressure, when it is time for heroics and there is no room for hesitation. In that context his success percentages increase exceptionally compared to the rest, making the difference that has allowed him to be world number 1 at the end of the season four times throughout his long career, (2008, 2010, 2013 and 2017), topping the rankings for a total of 160 weeks. It is in precisely this situation that Tie Break Tens is played. It is a tournament with no room for error, which the Spaniard will be trying to add to a trophy cabinet that already contains 75 crowns, 16 of them Grand Slams, as well as a gold medal from the Beijing Olympics and including 30 Masters 1000 titles. Relentless since turning professional in 2002, his stunning career, in which he has lifted titles as a teenager, a twenty-something and now into his thirties, will see him bid for win number 900 in 2018. In January 2018, Rafael Nadal made the final of Tie Break Tens Melbourne but lost out on the $250,000 winner-takes-all prize after he was beaten by Tomas Berdych 10-5 in the final.
Career Tie Break Win/Loss
215-139
Career Percentage Tie Breaks Won:
60.7%
UNDER PRESSURE
Few players in the world have withstood pressure as well as he. Nadal dominates all the statistics when mere mortals' hearts are pounding: tie-breaks (60.7%), matches against top 10s (65%), finals won (67.6%), matches decided in the final set (68.2%).
TIRELESS
Never giving up on a single ball is part of the Spaniard's tennis DNA. He has always shown an extraordinary determination to come back against the odds during his matches, as well as at certain points of his career, when he has returned to the world number 1 spot after coming through a long injury.
MORE COMPLETE
At 31 years of age, Nadal is a more complete player in all areas of the court. He has added other virtues to his defensive qualities, such as an increasingly aggressive game, more skill at the net and a huge range of options on his serve, making him one of the favourites for this Tie Break Tens.